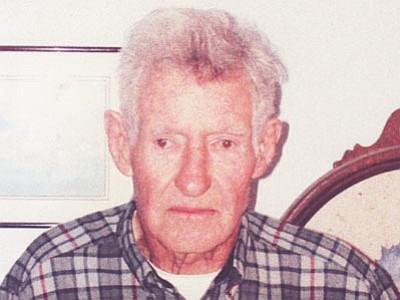 Originally Published: November 26, 2014 6:02 a.m.
Longtime Kingman resident Clifford Lawrence Touchette passed away at his home in Kingman on Sunday, Nov. 16, 2014. Cliff was born on Aug. 3, 1921, in Santa Maria, Calif. Cliff served in the U.S. Navy during World War II and was stationed in the Aleutians as a bombardier.
After the war, he attended school on the GI Bill to be a journeyman mechanic.
He met the love of his life, Emma Jo Duff, on a blind date and proposed on the first date. She accepted a week later on their third date. They spent the next six months building a home and were married on March 22, 1947.
After seeing an ad for the new Ford Proving Ground being built in Yucca, he applied for and was hired as a test driver. He and Jo moved with their three children. A fourth would be born in Kingman. He was employed at APG for 28 years.
He was preceded in death by his wife of 64 years, Jo.
He is survived by his children, Patricia Hutchinson (Jon), Nancy Robison, Mike Touchette (Lynn) and Barbara Touchette; seven grandchildren; 22 great-grandchildren; and several nieces and nephews.
He enjoyed camping, boating, traveling, photography and his pets. After retirement, with the onset of macular degeneration, he learned woodworking and loved to make bowls for his family and friends.
A memorial service will be held at 4 p.m. Saturday, Nov. 29, 2014, at First Southern Baptist Church.