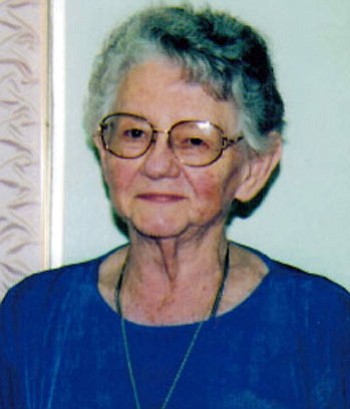 Originally Published: November 28, 2014 6:01 a.m.
Roberta Ann (Jones) Watson was re-united with her husband of 48 years on Oct. 24, 2014. Her husband, George W. Watson preceded her in passing in March, 1996 and she missed him immensely every day since.
Roberta was born in Phoenix, Ariz. on March 19, 1931 to Odus and Wilma Jones. She lived in Arizona her whole life. She grew up in Phoenix and Tolleson, and moved to Avondale shortly after she and George were married in 1948. They lived in Gila Bend, Ariz. from 1966 to 1986 where George was a Maricopa County Deputy Sheriff. Roberta worked in the school cafeteria and in the library. They moved to Kingman in 1986 after retiring to join her sister, Betty Plain and she had lived in Kingman since that time.
She is survived by her daughters, Shari Morse who now lives in Phoenix, Donna Anderson of Kingman and a son, Warren Watson of Kingman. Grandchildren, Christian Anderson of Kingman, Brett Anderson of Wasilla, Alaska, Danae Anderson of Anchorage, Alaska, Todd and Tamara Holt of Phoenix and nine great-grandchildren. Another grandson, Andy Anderson, preceded her in passing in 2007. In previous years, she was active in the Desert Church of Christ and considered her fellow church members as family also.
She was very loving and giving and enjoyed having her family and friends around her as much as possible. Our beloved mother and grandmother will be greatly missed.