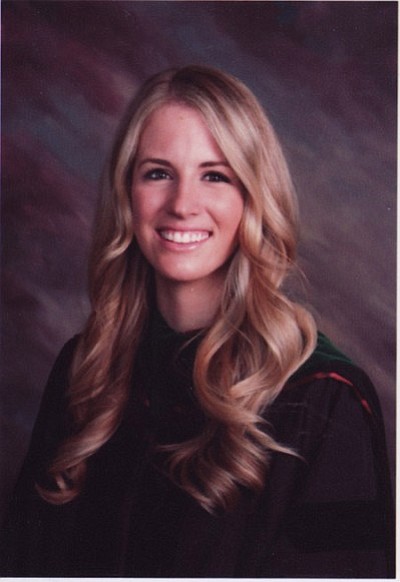 Originally Published: October 1, 2014 8:45 a.m.
KINGMAN - Lanae Kelly Mullane, daughter of Dr. Scott and Shawna Mullane of Kingman, is a recent graduate of Bastyr University with a doctoral degree in naturopathic medicine.
Lanae is a 2005 graduate of Kingman High School. Residing in Seattle, Wash., Mullane is scheduled to do a residency program in Lansing, Mich., this fall.