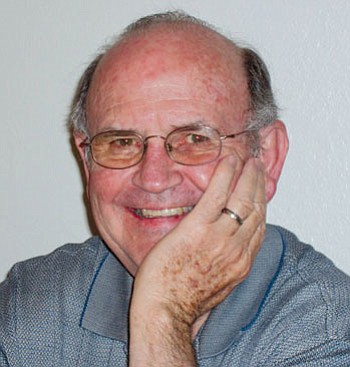 Originally Published: October 1, 2014 6 a.m.
Howard Wesley Britt passed away on Sept. 23, 2014 at the age of 78. He is survived by his loving wife Phylis of 56 years; his children, Laurie Johnson (Chris), Julie Gilmore (Bruce) and Danny Britt (Elizabeth); and his 9 grandchildren.
Howard was born in Phoenix, Ariz., in 1936. He graduated from Kingman High School in 1954 and went on to earn a Bachelor degree in accounting from Arizona State University in 1959. After working in California and Colorado, the family moved to Gallup, N.M. It was there he opened and operated his accounting practice for 48 years.
The memorial service will be held at 1:30 p.m. at Arizona Community Church, 9325 South Rural Road, Tempe, Ariz., on Saturday, Oct. 4. A reception will take place immediately following the service.
In lieu of flowers, a donation in memory of Howard W. Britt may be made to Hospice of the Valley at www.hov.org. Condolences for the family may be offered online at www.mariposagardens.com, arrangements entrusted to Mariposa Gardens Funeral Care, Mesa, Ariz.