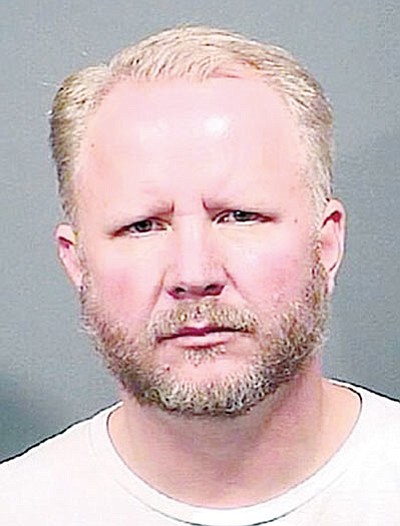 Originally Published: October 7, 2014 6 a.m.
KINGMAN - The trial of a former Kingman Academy teacher who was arrested last November and ultimately charged with a dozen felonies involving sexual conduct with a minor will begin Oct. 21. The date was set due in large part to a rarely used assertion to a speedy trial brought by the alleged victim.
The allegations against Michael Wade Nelson, 47, do not involve a student, but rather a teenage girl whose parents are friends with Nelson. The family lives out of state.
Judge Steven Conn on Monday said Nelson, if convicted on all charges, faces more than 30 years in prison.
Nelson appeared in court with his wife and a family friend. He did not speak at the hearing and his attorneys, Joshua Davidson and Michael Bailey, appeared by telephone. Prosecutor Megan McCoy appeared on behalf of Greg McPhillips, the deputy county attorney who will try the case.
Attorneys on both sides said they were prepared for trial. McCoy said McPhillips was adamant that it take place - despite the fact the alleged victim's father has been hospitalized and might not be able to testify.
Bailey and Davidson successfully represented Donald Van Brunt, a once prominent Kingman resident who was charged with sexually abusing two brothers when they were children, years before.
A Mohave County jury found him not guilty on all charges in September 2013.
McPhillips was the prosecutor.
The Nelson trial is expected to last until Oct. 29, with a short break in testimony to accommodate out-of-state witnesses.
The Mohave County Grand Jury on Nov. 25 indicted Nelson on two counts of sexual abuse, four counts of sexual assault, four counts of sexual conduct with a minor, one count of luring a minor for sexual exploitation and one count of attempted sexual assault. The alleged victim was 17 at the time of the arrest.
He was released on a $300,000 bond shortly after his arrest.
Normally, defendants awaiting trial who can't make bail are given priority over those who are out of custody, but the victim's request for a speedy trial was honored.
Nelson, a former social studies teacher at Kingman Academy High School, was placed on administrative leave the day he was arrested, Nov. 18. He was fired after the grand jury indictment Nov. 27.