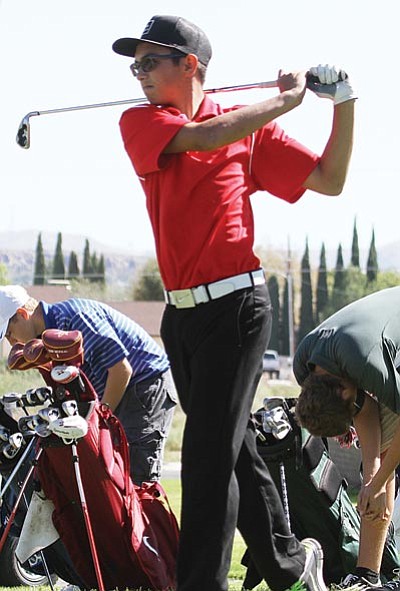 Originally Published: October 12, 2014 6 a.m.
Lee Williams' Brandon Carver won the five-team, 18-hole Kingman Invitational Friday at Cerbat Cliffs Golf Course. Carver's 7-over-par 79 beat out teammate Richard Serrano's 81 for the title.
Lee Williams (330) beat second-place Lake Havasu (373) by 43 strokes for the team championship. Betty Fairfax was third (391), followed by Kingman (416) and Mohave (432).
The Volunteers defeated Mingus, Mohave and Kingman Thursday at CCGC. Corey Smith won the day with a 3-over-par 39.
More like this story