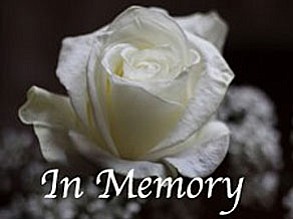 Originally Published: October 12, 2014 5:59 a.m.
Ann M. Gunnette succumbed to advanced breast cancer on Sunday, Sept. 21, 2014, after courageously battling the disease.
She was the youngest of six sisters and a brother of Patrick and Katherine King. She was born in San Francisco on Jan. 16, 1931.
Ann was very proud of her Irish parents and her heritage. She enjoyed her Celtic music and customs.
She leaves behind her husband of 57 years, Thomas Gunnette of Kingman; and two daughters, Marry Lynn Gunnette-Hamilton of Kingman and Lorraine Ann Gunnette of Woodland Hills, Calif. Her family and friends will miss her dearly.
A memorial service was held on Sept. 25, 2014. A Mass will be dedicated to her at St. Mary's Catholic Church, 302 E. Spring St., Kingman, AZ 86401, at 8 a.m. Oct. 13, 2014.