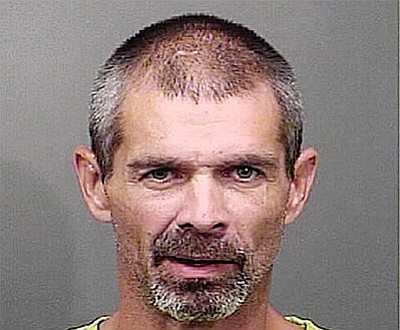 Originally Published: October 13, 2014 12:33 p.m.
KINGMAN - A naked man was arrested by Kingman Police officers who responded to a vehicle burglary report at about 9 a.m. Sunday.
Police arrested Gregory J. Jaworski, 41, of Littlefield in front of a home in the 700 block of Silver Street.
The alleged victim told officers she found a naked Jaworski inside her vehicle and that the man significantly damaged its interior.
"Little more is known about Jaworski's behavior. It is believed that Jaworski was under the influence of drugs," said Deputy Police Chief Rusty Cooper in a statement.
Jaworski was charged with third-degree burglary, a felony, and misdemeanor charges of criminal damage, criminal trespass and indecent exposure.
Editor's Note: The police originally provided an incorrect name for the suspect.