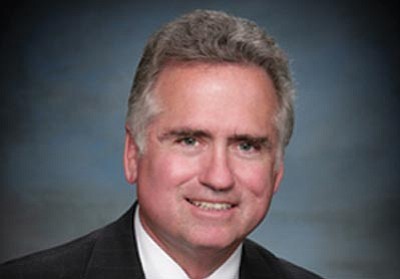 Originally Published: October 16, 2014 6 a.m.
PHOENIX - Arizona schools chief John Huppenthal may have violated campaign finance laws by sending a video to educators statewide before the August primary, the executive director of the state's Citizens Clean Elections Commission said Wednesday.
Huppenthal was in the midst of a losing campaign to keep his Superintendent of Public Instruction seat when he sent the video to teachers on Aug. 12 using his office email list and account.
The video reiterated his strong support for the state's new Common Core school standards, which he had denied supporting at an Aug. 5 debate after supporting them the previous two years.
Clean Elections Director Tom Collins wrote in a memo Wednesday that Huppenthal's video was "indistinguishable" from his campaign message and was presented to a key constituency using state resources just before the election.
Huppenthal was in a heated race with Republican Diane Douglas, who trounced him in the primary, winning by nearly 17 percentage points.
Douglas was running on eliminating Common Core, which she equates to a federal takeover of public schools.
Huppenthal used public financing for his race, relying mainly on nearly $98,000 in funding for his bid. By agreeing to public financing, he agreed to limits on spending and acceptance of outside cash or other backing.
"Over the last three years, I have communicated daily with educators about the Math and English Language Arts standards. This communication is a huge part of my job," Huppenthal said in a statement. "As the standards became more controversial, I acted to protect the education system by communicating more, not less. I believe it would have been a dereliction of duty to have done less."
The commission meets today to consider Collins' recommendation. If the commission votes to uphold Collins' initial determination after a full investigation, Huppenthal must amend his campaign finance reports and repay the value of the video message and its distribution from campaign funds.
He also could be fined up to 10 times the value of the illegal expenditure.
Huppenthal could agree to admit the violation, amend his reports and reach a deal on repayment of the value to settle the case.
The memo from Collins doesn't place a value on the video or its distribution.
Douglas will face Democrat David Garcia in next month's general election.
Garcia has garnered support from a wide array of Republicans, including former Mesa Mayor Scott Smith, the GOP-leaning Arizona Chamber of Commerce and Industry, and three former Superintendents of Public Instruction, two who served as Republicans.
More like this story