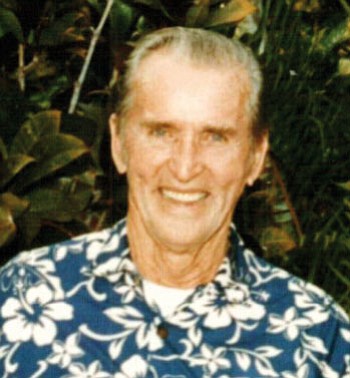 Originally Published: October 22, 2014 6 a.m.
Longtime Kingman-area resident Beryl "Bob" Leroy Agee died Oct. 19, 2014, of Alzheimer's disease. He was born on June 5, 1926, in Picher, Okla., and moved to Kingman in 1969.
He was best known for his service as the Golden Valley fire chief and building the fire station, and as a member of the Golden Valley Lions Club, the Mohave Sportsman Club, and the manager of Mohave Auto Parts before he retired.
He was a World War II veteran and an Iwo Jima survivor. He was proud to serve the Navy on the USS Hyde, which transported Marines to Iwo Jima and prisoners to China.
He worked for Arizona Fish and Wildlife in the 1950s and went on to work the rock crusher to build the Page Dam. His love of rock hunting began there. He enjoyed lapidary, silversmithing and old westerns. He was an avid builder and mechanic. His ultimate vacation was to go out into the desert with his children and rock hunt.
He is survived by his wife of 61 years, Glenna Jo Agee; children: Candy (Gary) Johnson of Lebanon, Ore.; Suzie (Bob) Cornman of Chino Valley; Del (Ruthie) Agee of Elko, Nev.; Russell (Mi Suk) Agee of Phoenix; two cousins, Jeanie Ludlow of Kingman and Jackie Brogdon of Chino Valley; 12 grandchildren; 22 great-grandchildren; and three great-great-grandchildren. Daughter Cindy Agee and grandson Brian preceded him in death.
Bob's body was donated to science. There will be no services. A tree will be planted in his memory by the family.