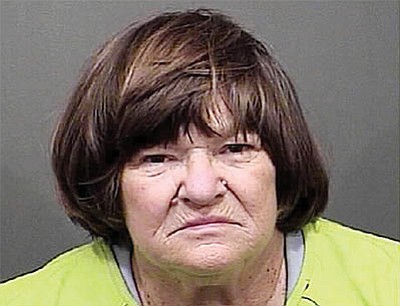 Originally Published: October 24, 2014 6:02 a.m.
KINGMAN -  A 64-year-old Kingman woman was arrested Tuesday after detectives searched her home and allegedly discovered more than $20,000 worth of methamphetamine and $12,000 in currency.
Mickey Pollard was taken into custody at about 8 p.m. at her home in the 3500 block of Hearne Avenue after detectives assigned to the multi-agency Gang and Immigration Intelligence Team Enforcement Mission and the Mohave Area General Narcotics Enforcement Team served the warrant following an investigation. They allegedly found the cash and about 12 ounces of methamphetamine.
Pollard faces felony charges of sale of dangerous drugs, possession of dangerous drugs and possession of drug paraphernalia.
A second woman at the home was cited for a misdemeanor marijuana violation and released.