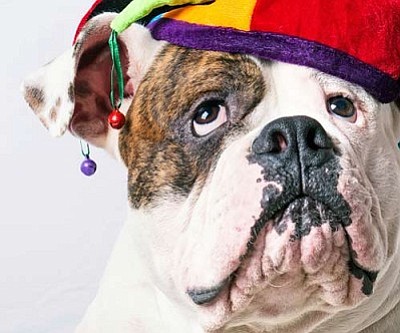 Originally Published: October 26, 2014 6:01 a.m.
KINGMAN - For the Luv of Paws Animal Rescue & Sanctuary, with the support of many downtown merchants, hosts Howl'n Meow'n Trick or Treat'n from 4-7 p.m. on Tuesday. Registration begins at 3:45 p.m. at Paws-itively Charming Thrift Shoppe, 204 N. Fourth St.
This is a fun event for the pets of Kingman and surrounding areas. There will be a pet costume contest, raffles, prizes and lots of toys and treats for dogs, cats and other small domestic animals.
There is an admission donation of $3 per pet. Your pets must be registered to participate. All pets must be on a leash or in a carrier. Contact (928) 897-7304 for more information.
More like this story