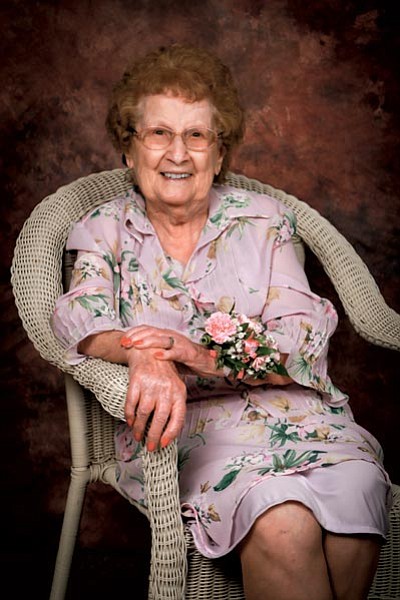 Originally Published: September 7, 2014 6 a.m.
Louise Wicke Davis, a longtime resident of Kingman, celebrated her 100th birthday on Aug. 9 in Riverside, Calif., at the home of Jennifer and Ryan Karmann, her granddaughter and son-in-law.
The party was hosted by her children, Gary and Carrie Wicke of Placentia; Sharon and Rick MacKenzie of Big Bear; Cheryl and Corry Utz of Kingman; granddaughter and spouse, Denine and Scott Leavelle of Colleyville, Texas; and dear friends Connie and Darrel Morelock from Georgia.
Approximately 70 members of her family and close friends from Arizona, California, Texas and Georgia attended her party.
Louise is so grateful for those who attended and for those wishes sent from those who weren't able to attend. They made her day so special.
More like this story