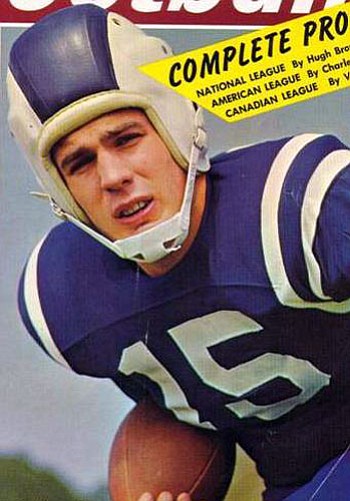 Originally Published: September 7, 2014 6 a.m.
I'm so disappointed in myself.
You see, I thought I was done with professional football. The hype, the hoopla, the maddeningly slow pace of play, the constant timeouts and commercials, the same three or four commercials shown at every break, all afternoon. Sure, it's a big, good-lucking truck, but I'm still not interested. C'mon!
Then there's all the baggage that comes with the league. There's the off-field violence and illegal activity, and the slaps on the hand that follow them. It was really cast in sharp relief this year when the Cleveland Browns' Josh Gordon was suspended for a season for marijuana use, while Baltimore Raven Ray Rice was only punished with two games out for allegedly beating his wife. 
And, of course, there's the traumatic brain injury fiasco, which the league ignored and shoved under the rug as long as it could. While they're now dedicating some money and resources to the problem, it still seems like they're glossing over a an issue that could destroy the sport. 
So I was ready to give it up. After all, there are probably more productive ways to spend a Sunday than watching grown men play a game I was never particularly good at, right?
The season opener between the Green Bay Packers and the Seattle Seahawks was on in the newsroom Thursday night, and I made my announcement - I'm not enthused about the NFL this year, and I'm probably going to sit this year out.
Then, with just under nine minutes left in the first quarter, Seattle QB Russell Wilson's pass to Zach Miller was tipped. 
The ball hung in the air, and I said, "Look! Whoa! Ho! It's!" 
A Green Bay player grabbed it, and then Miller knocked it loose and prevented an interception.
"And there I am," I said. "I'm hooked."
Despite its problems, I like football. At the professional and college level, the athleticism is awe-inspiring, the strategy intricate, the drama intense. At lower levels, the excitement is there, and you see a game that teaches teamwork, sportsmanship and resilience. 
So, because I watched a thrilling play in a moment of weakness, the NFL has me for another year.
Or at least until this afternoon. I'm not expecting much from my Dallas Cowboys this year, but Tony Romo (I can't believe he's still quarterback) may just inspire me.
To spend my Sundays hiking, that is.
More like this story