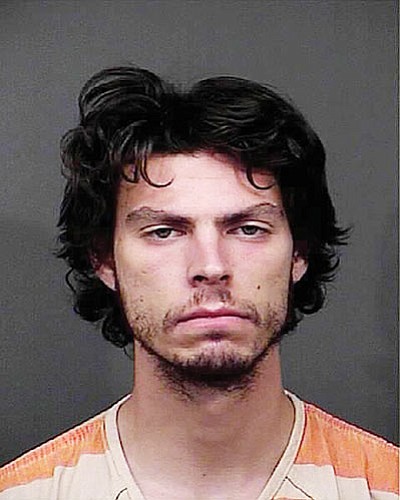 Originally Published: September 9, 2014 6:02 a.m.
KINGMAN - A 7-week-old infant is in a Phoenix hospital with head injuries and a Golden Valley man faces felony charges related to his son's injuries.
Witnesses told Kingman Police detectives that Robert Peter Jacobsen III, 25, was "screaming hysterically" and "appeared to be hallucinating" at about 5 a.m. Saturday.
According to Kingman Police Deputy Chief Rusty Cooper, Jacobsen and his wife were staying with friends at a home in the 600 block of Metcalfe Road.
Sounds of the baby crying and Jacobsen screaming woke them up. The infant was on the floor in obvious distress.
Detectives responded to Kingman Regional Medical Center at about 6:30 a.m. regarding the baby's injuries. The boy was flown to Phoenix Children's Hospital, where he remains in stable condition, according to Cooper.
Cooper said the investigation is ongoing and drugs might have played a role in the incident.
Jacobsen was charged with child abuse and aggravated assault.
The Arizona Department of Child Safety and Family Services is running a parallel investigation, said Cooper, and additional charges could be filed.