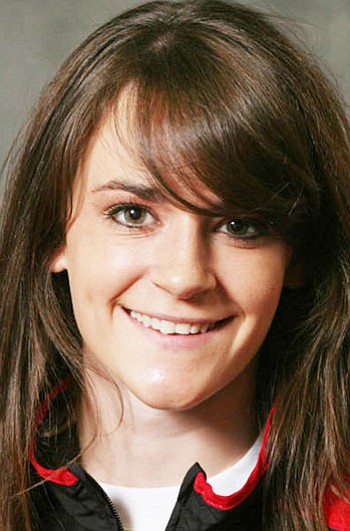 Originally Published: September 17, 2014 6 a.m.
KINGMAN - Sophomore Paige Cardiff (Kingman High, 2013) led the Southern Utah women's cross country team in the 5K event Saturday at the UC-Riverside Invitational in Riverside, Calif. Cardiff finished 24th overall, running in 19 minutes, 5 seconds.
Races at 8K and 6K were also run at the meet.
The Lady Thunderbirds finished the day sixth out of 23 teams.
Cardiff and her team compete at the UNLV Invitational Saturday in Las Vegas.
Casson keeps leading Le Moyne Dolphins
Sophomore Natalie Casson (Kingman High, 2013) continues to be a team leader for the Le Moyne Dolphins volleyball team in Syracuse, N.Y.
Le Moyne (2-6) had a tough week, going 0-4.
Casson leads Le Moyne with 89 kills, and is credited with winning 101 points. She is second with nine service-aces and fourth with 65 digs over eight games.
The Dolphins host Adelphi at 11 a.m. Saturday.
Jacks win big, Herrero makes 1.5 tackles
The Northern Arizona Lumberjacks improved to 2-1 with a 62-23 win over New Mexico Highlands in their home opener Saturday in Flagstaff.
Redshirt freshman John Herrero (Kingman Academy High, 2013) made 1.5 tackles with a tackle for a 1-yard loss. He has 5.5 tackles on the season and a sack for a 5-yard loss.
NAU (2-1) is ranked No. 22 in the FCS. The Lumberjacks play South Dakota (1-2) at 10 a.m. Saturday in Vermillion, S.D.