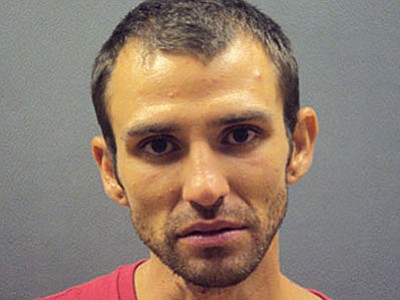 Originally Published: September 20, 2014 6:51 a.m.
KINGMAN (AP) - A Bullhead City man charged in the disappearance and death of an 8-year-old girl whose body was found in a shallow grave pleaded not guilty Friday.
Justin Rector entered the pleas in Mohave County Superior Court in Kingman. The 26-year-old was arrested near a Bullhead City store shortly after the family of Isabella "Bella" Grogan-Cannella reported her missing Sept. 2.
He faces up to life in prison on a first-degree murder charge. He also is charged with kidnapping, child abuse and abandonment of a dead body.
Rector told authorities he was staying at Isabella's home and sleeping in the living room, according to an affidavit.
He said he smoked methamphetamine throughout the day she disappeared.
Isabella's body was discovered not far from her home in Bullhead City, which sits on the Arizona-Nevada border about 100 miles southeast of Las Vegas. Medical examiners determined that she had been strangled.
Mohave County Deputy Attorney Greg McPhillips said he is awaiting lab results before deciding whether to seek the death penalty against Rector. The county does not have any other defendants facing capital murder, the Mohave Valley Daily News reported.
Rector appeared in court Thursday for a hearing to determine whether video and still cameras would be allowed in the courtroom for Friday's arraignment. McPhillips and Rector's attorney, Harry Moore, opposed the request from Las Vegas-area television stations and a local newspaper, saying it would make seating an impartial jury difficult.
Mohave County Superior Court Judge Lee Jantzen barred camera coverage for Friday's hearing, but Jantzen set a Sept. 30 hearing to determine whether cameras would be allowed at future hearings.
Rector remains jailed without bond.
A status conference is scheduled Oct. 28.