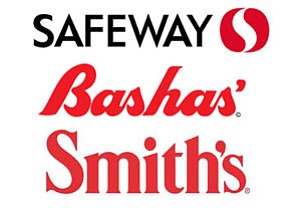 Originally Published: September 22, 2014 6 a.m.
GOLDEN VALLEY - It's been talked about for years and was among the priorities listed by candidates for Mohave County Supervisor District 4, and yet bringing a grocery store to Golden Valley remains pie in the sky for some 12,000 residents.
Large grocers in Kingman such as Smith's and Safeway already have market share from Golden Valley and it would a "harder road to climb" for them to locate in Golden Valley, said Bennett Bratley, director of Mohave County Economic Development.
Bratley and environmental engineer manager Cullin Pattillo will discuss the potential location of a grocery store in Golden Valley and answer questions about planning and zoning at 6 p.m. Tuesday at the Golden Valley Fire District training center, 423 S. Colorado Road.
Supervisor Jean Bishop, who won the Republican primary election for District 4, was scheduled to attend the meeting, but had to cancel her appearance.
"Our efforts are to market the community to the grocery retail industry," Bratley said. "If that is a small local store that decides to invest, then that would be great as well. If you look at community development in general, the communities that are successful at growing their retail base have a goal and then set out to accomplish that goal."
Golden Valley did not have an organized group talking about how they might accomplish community growth, Bratley said. These meetings will be the "catalyst for future growth" that Golden Valley desires, he said.
"There is no prescription for drawing a full-service grocery store to Golden Valley," he said. "However, coordinating strategies that bring together the resources and leadership of local government and local communities have been successful in attracting new stores in a wide range of communities across the county."