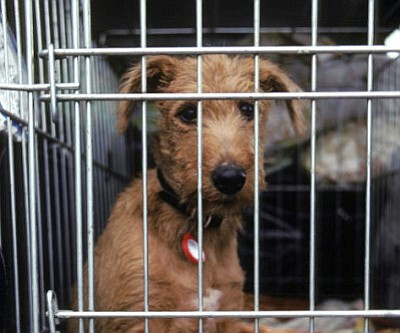 Originally Published: September 23, 2014 6:01 a.m.
KINGMAN - For the Luv of Paws is hosting the Second Annual Remember Me Thursday Candle-Lighting Ceremony at 7 p.m. Thursday at the Kingman PetCo.
Candles will be lit around the globe in honor of the millions of pets who have lost their lives without the benefit of a loving home.
The public and pets are welcome to attend. Dogs should be on leashes and cats in carriers.
For more information, call Cherie at (928) 897-7304.
More like this story