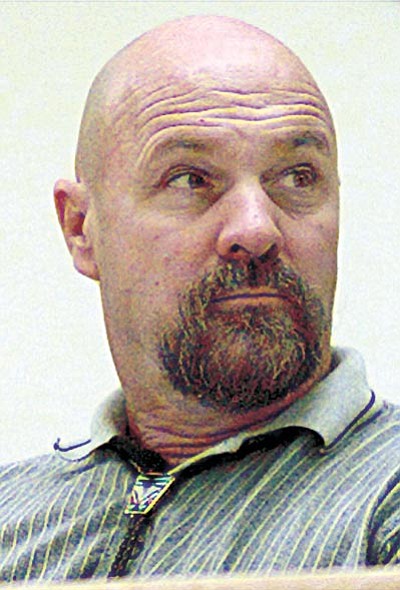 Originally Published: September 28, 2014 6 a.m.
KINGMAN - Mohave County Supervisor Buster Johnson visited Capitol Hill recently to make sure PILT payments from the government on more than 30 million acres of federal land in Arizona keep on coming.
The PILT program, or payment in lieu of taxes, provides payment to counties and other local governments to offset losses in tax revenue on tracts of federal land.
Johnson said the Bureau of Land Management pays about 10 percent of what Mohave County would receive if the land were privately owned and the state pays nothing for cleanup, law enforcement and fire services.
Mohave County has nearly 6.2 million acres of federal land, comprising 71.4 percent of total land in the county.
County supervisors discussed possible state legislation for PILT payment from the state of Arizona at their Sept. 15 regular board meeting. Supervisor Steven Moss said the county was being "robbed" of tax revenue.
Johnson asked county staff to write a "position paper" on how the county can deal with the state regarding PILT payment. He wanted to find out how much land is owned by the state in each of Arizona's 15 counties.
As president of Arizona Association of Counties, Johnson was among nearly 30 elected officials from around the country who were asked by the National Association of Counties to participate in a leadership "fly-in" Sept. 17-19 in Washington, D.C.
Johnson and Coconino County Supervisor Liz Archuleta met with officials from the U.S. Department of Interior and U.S. Department of Agriculture to highlight the importance of PILT and what it means to Arizona.
Federal lands make up about 42 percent of the state and without PILT funding, Arizona counties would be forced to shift federal responsibilities to local tax payers or drastically cut essential services such as education, law enforcement and road maintenance, the Mohave County supervisor said.
"Several counties such as Greenlee County, where PILT represents one-third of their general fund, require these funds to balance their budget. Without it, they would essentially go bankrupt," he said.
Because counties aren't allowed to collect property taxes on the land nor allow private development, PILT helps offset those losses, he said.
During fiscal 2014, Arizona counties received more than $34 million from the PILT program. Johnson encouraged congressional leaders to reauthorize PILT in the 2015 Appropriation Bill and expressed the need that a permanent funding source for PILT must be found.
"Counties shouldn't have to plead with Washington every year to ensure these funds are continued," he said.