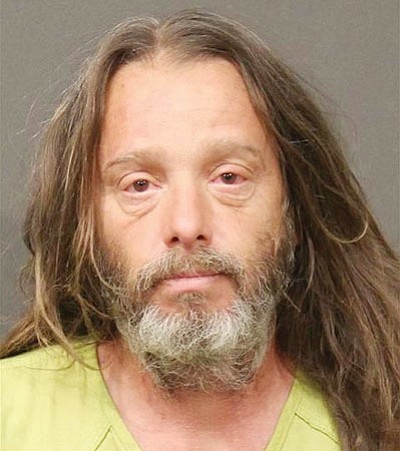 Originally Published: April 21, 2015 6 a.m.
KINGMAN - A Kingman man was arrested shortly after midnight Sunday after his wife called 911 to report he beat her and choked her until she began to lose consciousness.
William Roy Nugent, 49, could be heard calling his wife, 51, a "cop caller" when Mohave County Sheriff's deputies arrived at their home in the 3200 block of Hearne Avenue at five minutes past midnight, according to sheriff's office spokeswoman Trish Carter.
The woman told deputies that Nugent had been drinking and attacked her as she tried to get him a pair of clean pants. She said he grabbed her around the throat and choked her until she started to black out.
Deputies allegedly observed obvious red marks around her throat, said Carter. Nugent allegedly admitted he attacked his wife and was taken into custody without incident.
Once at the Mohave County jail, however, he allegedly became combative and attempted to punch a detention officer.
Nugent was charged with felony aggravated assault by domestic violence. He was not charged with allegedly attempting to assault the jail employee.
More like this story