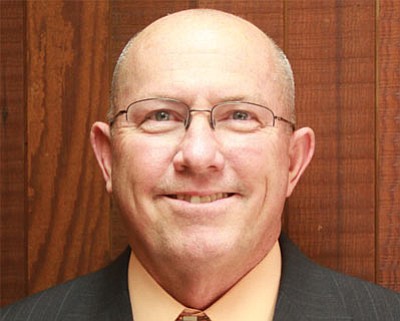 Originally Published: April 24, 2015 6 a.m.
KINGMAN - City Councilman Larry Carver was under no illusions when he recommended the city pursue a primary property tax at the end of a final tentative budget meeting Thursday.
"I'll be the unpopular one," he said. "But the city needs a property tax."
While Carver was the only one at the meeting to publicly endorse such a proposal, his colleagues on the Council readily agreed to hold a workshop and gather public comment following a proposal to do so by Councilwoman Carole Young.
The Council has long sought a separate and permanent revenue stream to augment sales tax collections, the city's only current source of funding aside from shared state and federal taxes.
Another possibility involves not finding new revenue, but dumping a current significant expenditure by establishing a special tax district that would fund the Kingman Fire Department.
Either way, voters will have the final say on the options.
Young also wants the Council to discuss the possibility of annexing additional property into the city.
Mayor Richard Anderson told the Miner he thinks both annexation and a property tax are premature.
"I don't think the income of residents or the city has recovered enough or grown enough for a property tax. For the same reason, we can't take on annexation."
While nobody thinks convincing voters - particularly property owners who would be most directly impacted by a property tax or fire district - would be an easy sale, virtually every member of the Council has said finding a new revenue source is an absolute necessity.
Currently, a half-cent sales tax increase that went into effect July 1, 2013, has given city coffers a cushion, but it expires June 30, 2016.
City Manager John Dougherty said the Council, if members agreed, could make the half-cent bump permanent.
Dougherty will schedule a time and date for the workshop.