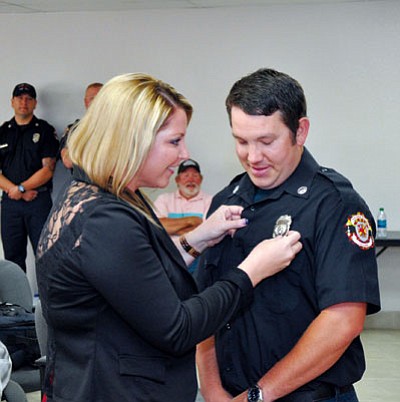 Originally Published: April 26, 2015 6 a.m.
Tori Sandoval, the girlfriend of Morgan Rosencrans, attaches the firefighter badge to his uniform during a "pinning" ceremony recently during the fire district's monthly meeting.
Rosencrans was recently hired with the district after serving as a volunteer firefighter upon completion of the fire academy.
Ty Gilstrap was also pinned at the meeting.
More like this story