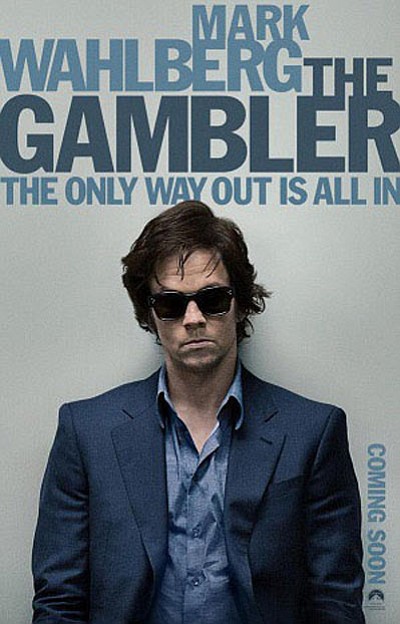 Originally Published: April 28, 2015 11:52 a.m.
DVD/Blu-Ray
• The Wedding Ringer (2015) - Kevin Hart, Josh Gad, Kaley Cuoco-Sweeting
Two weeks shy of his wedding, a socially awkward guy enters into a charade by hiring the owner of a company that provides best men for grooms in need (IMDb). You either like Kevin Hart's brand of comedy, or you hate it. He dominates the film, so keep that in mind before picking this film up.
• The Gambler (2014) - Mark Wahlberg, Jessica Lange, Brie Larson
Lit professor and gambler Jim Bennett's debt causes him to borrow money from his mother and a loan shark. Further complicating his situation is his relationship with one of his students. Will Bennett risk his life for a second chance? (IMDb). This film is less about gambling and more about self-destruction and how even smart men can fall. Wahlberg handles the role well, but it's a plot we've seen before.
• Paddington (2014) - Nicole Kidman, Sally Hawkins, Hugh Bonneville, Ben Whishaw
A young, Peruvian bear travels to London in search of a home. Finding himself lost and alone at Paddington Station, he meets the kindly Brown family. They offer him a temporary haven (IMDb). Not listed in the cast includes half the working cast of the BBC. This kids' film is stacked with talent, and that's a great thing for all the parents out there who want to watch this film with their kids.
Video Games
• Broken Age: The Complete Adventure (PC, PS4, PSVita)
From the guy who made "Grim Fandango" comes a point-and-click adventure game that follows two parallel stories: a girl who has been chosen to be sacrificed to a terrible monster, and a boy living on a spaceship alone who yearns for adventure. The team has been releasing development videos on YouTube for a while now, and those interested in how these games are made will find them very interesting. This is very much a story-centered, artistic kind of game made for those who like to blur the lines between video games and storytelling.
Books
• Gathering Prey - John Sandford (416 pages)
They call them Travelers. They move from city to city, panhandling, committing no crimes - they just like to stay on the move. And now somebody is killing them (Goodreads.com). This is the 25th novel in the "Prey" series, following detective Lucas Davenport as he befriends one of these Travelers trying to flee this killer.
• Hope: A Memoir of Survival in Cleveland - Amanda Berry and Gina DeJesus (336 pages)
Two victims of the infamous Cleveland kidnapper share the story of their abductions, their decade in captivity, and their final, dramatic rescue (Goodreads.com). These were the women kidnapped by Ariel Castro and ultimately rescued in 2013.
• Early Warning - Jane Smiley (496 Pages)
A journey through mid-century America, as lived by the extraordinary Langdon family (Goodreads.com).
This follows the same Langdon family from Smiley's previous novel, "Some Luck," and is the second novel in the trilogy.