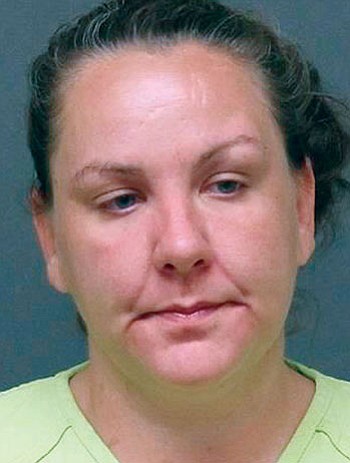 Originally Published: August 3, 2015 5:59 a.m.
KINGMAN - On July 27, Mohave County Sheriff's deputies arrested Holly Lynn Moore, 31, of Kingman on a felony charge of aggravated assault on a minor and misdemeanor assault.
Deputies responded to an assault report at a home in the 3600 block of John L. Avenue at about 11:30 a.m. Moore was standing next to a vehicle and appeared to difficulty keeping her balance, according to sheriff's office spokeswoman Trish Carter.
She reportedly told them she had not been drinking. However, the caller said she took away Moore's car keys because she had allegedly been drinking.
Moore allegedly grabbed the woman around the neck. When the woman's two children intervened, Moore allegedly hit them.
Both the caller and her 15-year-old daughter allegedly had red marks on their necks.
Moore was taken into custody without incident.
More like this story