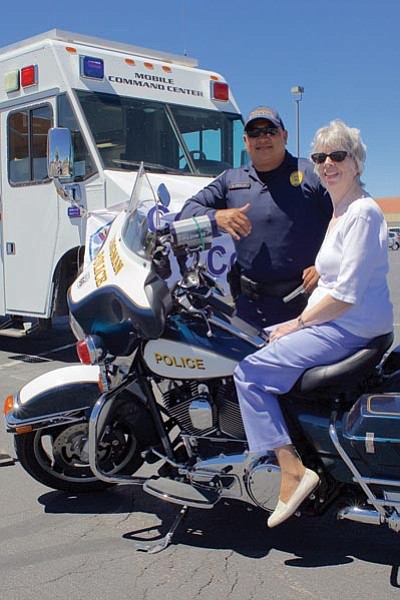 Originally Published: August 4, 2015 6 a.m.
KINGMAN - The Kingman Police Department's mobile command unit was deployed in the Safeway parking lot last week to help facilitate KPD's Coffee with the Cops, a community outreach event that allows residents to talk with officers on an informal basis.
"It follows our philosophy of community policing," said Police Chief Bob DeVries.
For DeVries and other officers there, it's an opportunity to put a face to the police department while also fielding concerns from the community.
Pat Bazner, a Kingman resident, has been coming to Coffee with the Cops every year to support the police department and what they do.
"It's nice to have people like her to fill our tanks," said Officer Eric Urquijo.