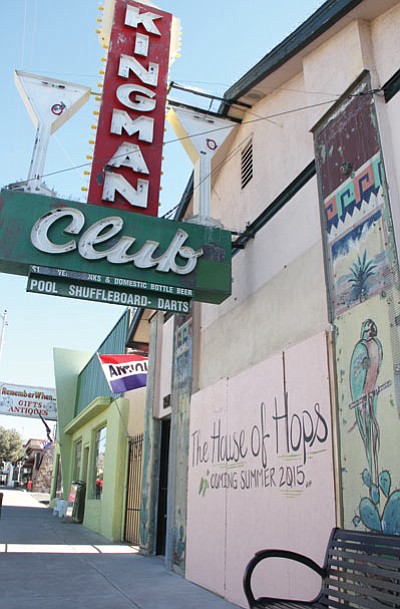 Originally Published: August 6, 2015 6:02 a.m.
KINGMAN - Rumors of a church wanting to use the Central Commercial Building for worship prompted the Kingman Downtown Merchants' Association to request the City Council to establish an entertainment district at Tuesday's City Council meeting.
Such districts protect businesses that sell alcohol from rules that prevent them from opening in the vicinity of churches and schools.
In Kingman, the no-liquor zone is within 300 feet of a church or school, prompting downtown merchants to fret over the future.
"The association does not presume to dictate or police the downtown area in regards to who should or who should not be allowed to rent, buy or occupy the buildings in our downtown. A church located in this area, however, would be especially detrimental to future development of spirituous businesses within the 300-foot (no liquor zone)," said Matt Wanner, president of the merchants' association.
Wanner cited Arizona laws that allow cities to establish entertainment districts as a possible workaround to the conflict.
Wanner said downtown is thriving for the first time in years and neither he nor his fellow business owners want it to slow down. While existing businesses would be "grandfathered in" and allowed to remain open, the presence of a church could prevent others from opening.
The Chamber of Commerce supports the push to create the district and the merchants' association is in unanimous agreement that one should be established, said Wanner.
The subject was for discussion only, but the Council could place it on a future agenda for formal action at a later date.
Attempts to discover what church purportedly wants to open downtown - or how far along it is in the process - were unsuccessful.