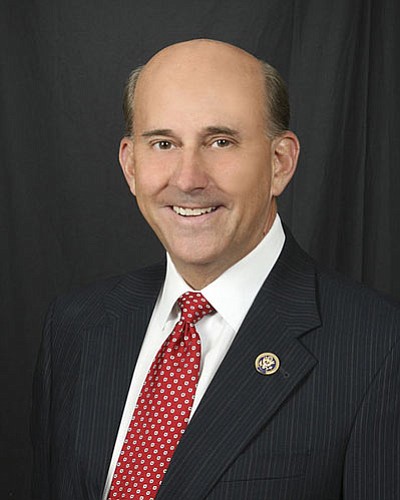 Originally Published: August 7, 2015 6 a.m.
KINGMAN - Texas Congressman Louis Gohmert will be the guest speaker at the Mohave County Republican Party's annual fundraiser picnic Aug. 15 in the Hualapai Mountain Park.
The annual picnic is a favorite event for Republican officials from across the state, with past speakers that include Gov. Jan Brewer, Maricopa County Sheriff Joe Arpaio and a number of U.S. senators and congressmen.
Gohmert recently took the Bureau of Land Management to task, threatening to remove funding and give management of public lands to the state for not allowing law enforcement to enter BLM land.
The return of public lands to states and counties has been a hot topic across the West, especially in Mohave County, where 75 percent of the land is under federal control.
The Republican picnic will be held in Recreation Area No. 1, a cool gathering spot in August at 6,000 feet elevation, Republican Party district director Steve Robinson noted.
The picnic is hosted by Jessie and Dondi Godinez, owners of Kingman Chophouse and Bullhead City's Mohave Steakhouse. The event typically draws 300 to 400 people.
Tickets are $20 and can be purchased in Kingman at Above All Mohave County Realty, 1880 Lucille Ave., or by calling Robinson at (928) 279-3950.