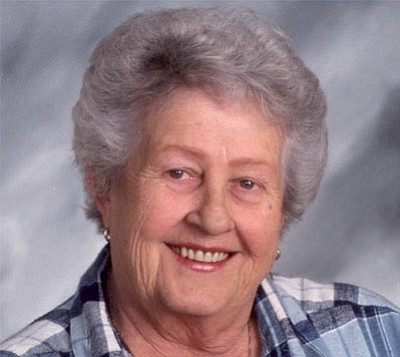 Originally Published: August 7, 2015 6:02 a.m.
Shirley Nelson, 83, of Truxton, died July 17, 2015, in Buckeye, Ariz.
Shirley was born July 13, 1932, in Alton, Ill., to Bethel and Mary Turner.
Shirley moved to Arizona in 1947. She worked at the Grand Canyon in the laundry department for three years where she met and married Bill Nelson in 1950. Bill and Shirley raised two children, John and Jim Nelson. She has resided in Truxton for the past 53 years.
Shirley was a tribal judge for the Hualapai Tribe in Peach Springs for over 30 years.
She is survived by one son, John Nelson; five grandchildren; eight great-grandchildren; and one great-great grandchild.
A memorial gathering will be held from 2-5 p.m. Aug. 22 at the Hualapai gym in Peach Springs.
More like this story