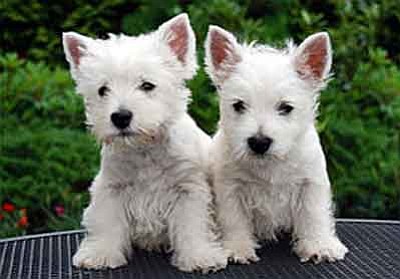 Originally Published: August 10, 2015 10:44 a.m.
I was on my way to Walmart and stood for what seemed like forever waiting for the WALK sign to show in the signal light. It is usually on the hottest days, I can expect to have the longest wait to cross at the light. But then again, my time is pretty much my own.
As soon as the walk symbol shows, it starts counting down the seconds. Now I am not sure if I am getting slower, or the number of seconds is just not as many as it used to be. Even on my best day, a sprinter I am not! Knowing where all the pot holes are doesn't make me faster. Word has it that if I fall and break something, at my age it could turn out to be a life-changer for me. I never take my mobility for granted.
On this particular morning, I found the parking lot at Wally World (sometimes my name for Walmart), to be exceptionally quiet. Other than myself, a few employees gathering grocery carts, and about 50 or so pigeons, it was pretty much empty.
As I approached the front door, it suddenly dawned on me. The store was not open yet. I know it opens at 6 a.m. Yikes!
What am I doing here at this time of the day? Have I become one of those old people who doesn't sleep? Or am I just loving this cool and quiet morning?
I pick the latter. I do love being out and about when it is quiet and the only noise is birds singing and a few cars moving around.
So there I was standing around like an idiot and waiting for one of the employees to open the door for myself and a couple of other early risers. I happened to notice a rather odd looking gentleman who was also waiting.
Much as I am a people watcher, this guy was unusual by anyone's standards. He looked to be maybe in his late 60s, wearing a Santa Claus hat, pajama bottoms, and two completely different color tennis shoes. His shirt was a bright-colored Hawaiian-looking style. He had a long, silver-colored beard. I nodded my head in a "hello" manner and gave him my best smile. I don't judge.
When I got inside the store, I proceeded to the customer service area to leave my Granny cart. It is far to difficult to try to shop while schlepping the cart. I use the store shopping cart and do the switch after my groceries are bagged.
On my way to the check out, I noticed a small group of older gentlemen gathered at the McDonald's located inside the store. They were having coffee and reading the morning Kingman Daily Miner. They all had a small gun strapped at the waist. I got the feeling that this might be a regular ritual that these guys did, maybe every morning. I liked that. Made me think of my Dad. After he retired he would meet his fishing buddies at the pier every morning, sometimes just to visit and share stories.
When I was done with my shopping, I was again walking through the parking lot in the opposite direction, and again observing everything and everyone around.
The pigeons were now up to a couple hundred, I think, and scavenging for food. I remembered that I had a fresh loaf of french bread in my cart. I know I should not feed these "rats with wings," as some refer to them. But as I said, I don't judge. I broke off a chunk of bread and started throwing it out to the birds. I did my best to make sure it was spread evenly, and the tiniest bird were not left out. I knew there would not be a crumb left to mess up the parking lot.
I wished the pigeons a good day, and continued home. At the very end of the parking lot was a man who appeared to be selling puppies from his car. He yelled in my direction. "Do you want to hold one?" I shook my head no, and was quite saddened for the moment. I know that people who buy puppies in this manner usually regret it, and the future of the dogs can be quite grim. Why can't everyone just do the right thing and get their dogs and cats spayed or neutered ?
Well there you have it. Just a typical morning out and about. Hope your mornings are as enjoyable. Loving Kingman and all it has to offer. As Mr. Rogers used to say, "Another beautiful day in the neighborhood."