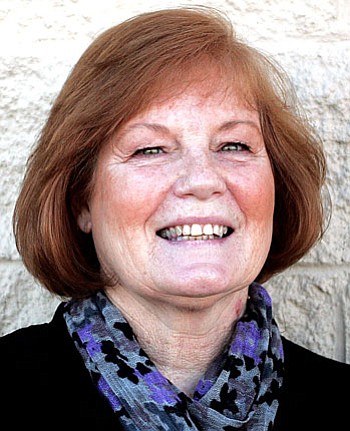 Originally Published: August 24, 2015 5:59 a.m.
KINGMAN - Kingman business ranging from A (annexation) to Z (zoning) will be discussed in sessions scheduled for today and Tuesday.
The City Council will hold a work session this afternoon to discuss - but take no action on - the following issues:
• A presentation from Climatec, a private firm that will explain potential energy- and cost-saving measures for city facilities.
• The future of the Tourism Development Commission. There was discussion in April regarding the potential disbanding of the commission in an effort to avoid redundancy in tourism efforts. The discussion will also include options to restructure or revitalize the commission.
• Councilwoman Carole Young will lead a discussion concerning annexation.
• Young will also lead a discussion concerning "all mail ballot" elections.
The meeting begins at 3:30 p.m. in the Kingman Police Department training room, 2730 Andy Devine Avenue. Public comment is not on the agenda, but could be heard if there is consensus among members of the Council.
Interchange talks
Residents will have another opportunity to learn more about the proposed Kingman Crossing development at a town hall meeting scheduled for Tuesday.
Earlier this month the City Council voted 6-0 to rezone roughly 151 acres of publicly owned land adjacent to Interstate 40. The ultimate goal, pending voter approval, is to sell the land to a private developer who would bring additional retail shopping opportunities to the city.
The key component of the plan is the construction of a fourth traffic interchange on the interstate, east of Andy Devine Avenue.
The meeting includes a presentation from city staff and the public will be able to ask questions, with the goal to provide residents with the facts, the current status of the project and what steps will be taken moving forward.
No action will be taken. The meeting will take place at 5:30 p.m. in the Mohave County Board of Supervisors auditorium, at 700 W. Beale St.
Click for home delivery with comics, grocery deals, inserts, TV listings, coupons and more
More like this story