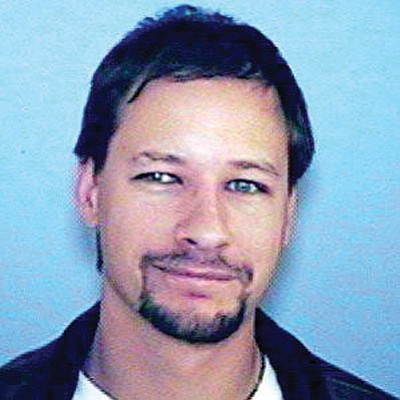 Originally Published: August 25, 2015 5:59 a.m.
KINGMAN - The family and friends of missing real estate agent Sidney "Sid" Cranston believes he has died. They ask hunters, particularly those who will be in the Hualapai Mountains, to be on the lookout for the 40-year-old man's remains.
Cranston was last seen alive on June 16 in Kingman. He was reportedly showing a property he owned to a potential buyer on that day.
Kingman Police detectives are actively investigating his disappearance. A spokeswoman declined to comment on the status of the case since it is ongoing.
"We have to be realistic," said Chris Cranston, Sid Cranston's brother, from his home in North Carolina. "They're obviously not going to find him alive, sitting down drinking a bottle of water."
Chris Cranston has a request to whoever is responsible, if indeed he is the victim of foul play. He would like that person or persons to call police and let them know where Sid Cranston's body is. He said the family doesn't want to spend the rest of their lives not knowing.
"If you wait until someone else finds Sid, it will be too late to do the right thing," Chris Cranston said.
"Look for shoes, a ball cap, clothing, anything that might lead the police to Sid," said Jenna Nelson, a family friend.
The focus on the Hualapai Mountains is linked to cell phone "pings" and records regarding Cranston's phone.
"We're asking for hunters to help because they probably know how to tell the difference between animal and human bones," said Nelson.
Anyone with information on the whereabouts of Sid Cranston is asked to call the Kingman Police Department at (928) 751-1911 or Silent Witness at (928) 753-1234. Silent Witness and the family have offered cash rewards for information.
More like this story