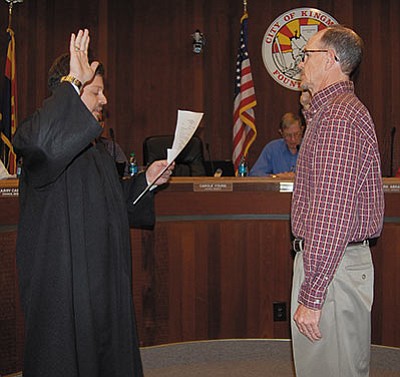 Originally Published: December 4, 2015 6 a.m.
KINGMAN - Kingman Municipal Judge Jeffrey Singer administers the oath of office to Kenneth Dean at Tuesday's City Council meeting.
Dean was appointed to fill a vacancy on the Council left by former Vice Mayor Mark Wimpee's resignation in mid-October.
The term ends at the end of 2016.