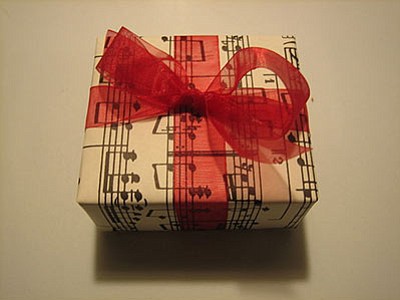 Originally Published: December 4, 2015 6 a.m.
KINGMAN - Julie Colvig would like to see a packed auditorium Saturday at Kingman High School for the Winter Holiday Concert presented by Mohave Community Orchestra and Choir.
Realistically, the orchestra director expects about 100 people to come out and listen to a medley of "How the Grinch Stole Christmas" and the "Hallelujah Chorus" of Handel's "Messiah," along with other holiday favorites.
The 3 p.m. concert is free with a suggested donation of $5 for adults and $3 for children. The school is at 4182 N. Bank St.
Colvig said it's been disappointing to play for small crowds in the past, and that a full auditorium gives the orchestra energy, motivation and afestive spirit.
"It's fabulous. It's such a neat experience," Colvig said. "I've got four kids in the orchestra and it makes them appreciative of the orchestra. To have a full auditorium would be an extra gift to the orchestra."
Her 16-year-old son, Landon, plays and teaches violin and wants to pursue a career as a professional musician, though he's taking math and engineering classes at Mohave Community College as a backup plan, she said.
Mohave Community Orchestra consists of 25 to 30 musicians, including several children who have a passion for sharing music. The orchestra rehearses each week at the Boys & Girls Club and rents the high school auditorium for its seasonal performances.
"So it is expensive to rent this facility," Colvig said, "but most of our orchestra members are generous givers and it comes out of their pockets."
Another Christmas music program can be heard at 2 p.m. Sunday at Mohave Museum of History and Arts, 400 W. Beale St.
The free concert features the St. Mary Catholic Church Choir with Kathy Zach and organist Paul Carson, and a sing-along with Sherri Cullison.
Attorney Doug Sutherland and Monica J. Busch Investments sponsor the concert, which is being presented by Sounds of Kingman and the museum.
"It makes the town complete and this town struggles with that," Sutherland said. "To put something together on a lasting basis takes people to help out a little bit."