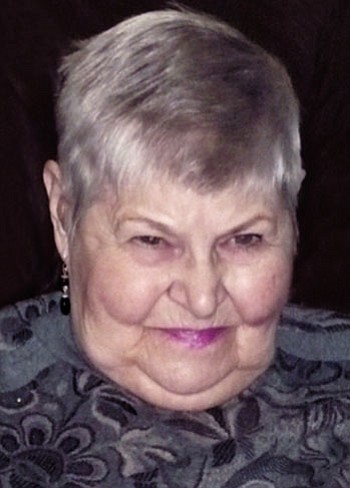 Originally Published: December 7, 2015 6 a.m.
Genevieve "Gene" Agnes Missell, age 84, of Sauk Rapids, Minn., formerly of Kingman, died Wednesday, Dec. 2, 2015, at Good Shepherd Community, Sauk Rapids.
There will be no funeral service. Visitation will be today from 4-8 p.m. at Benson Funeral Home, St. Cloud, Minn. A prayer service will be at 6:30 p.m. at the funeral home.
Gene was born Nov. 15, 1931, in Minnesota to Isadore and Frances (Wooderco) Paradis. She was employed as a bookkeeper during her lifetime. Gene was a member of Shepherd of the Pines Lutheran Church of Rice, Minn., and had been a Sitting Deacon at her church in Kingman. She enjoyed sewing, golf and watching the FOX News Channel.
Survivors include sons Michael (Terri) Missell of Isanti, Minn., Jeff (Pam) Missell of Billings, Mont., and David (Jennifer) Missell of Foley, Minn.; and a granddaughter, Emily Cameron.
She was preceded in death by her parents.