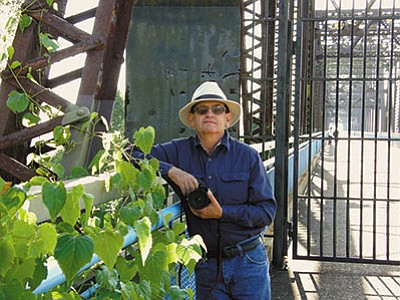 Originally Published: December 8, 2015 6 a.m.
KINGMAN - Author Jim Hinckley and the Route 66 Association of Kingman will be hosting "An Armchair Tour Along Route 66 - the Main Street of America!" event at 5 p.m. Jan. 16 at Beale Celebrations, 201 N. Fourth St.
Dinner from downtown Kingman restaurants will be provided with a ticket purchase, as well as Route 66 wine from the Stetson Winery. A silent auction and drawings will be held and the event closes with an informal walking tour of downtown Kingman to visit the local pubs, breweries and wine bars. The cost is $25.
All proceeds from the Armchair Tour benefit the Route 66 Association's Neon Sign Project for downtown Kingman and is a part of the Celebrate 90 initiative to celebrate Route 66's 90th anniversary.
For more information, call 928-530-2056.