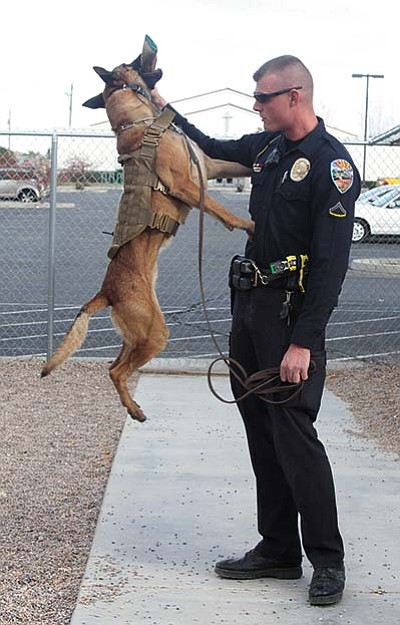 Originally Published: December 20, 2015 6 a.m.
Kingman Police Department K9 Officer Adam Simonsen was at Grace Lutheran Child Development Center recently with his partner, Amigo, a Belgian Malinois.
Amigo is one of two dogs the KPD obtained recently that help in narcotic detection and handler protection.
The K9 Unit does demonstrations such as this one to educate the public about the dogs and the K9 program.
The Child Development Center preschool children were learning about the letter K and the pair of K9 officers were invited to do the demonstration.