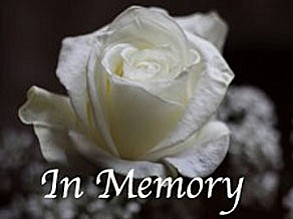 Originally Published: December 20, 2015 5:57 a.m.
Barbara Paquin, 65, of Kingman, passed away on Monday, Dec. 7, 2015, at her home in Kingman. Barbara was born Aug. 21, 1950, in Lowell, Mass., to George and Rita Paquin.
Barbara worked as a kennel technician. She loved coyotes and wolves. She is survived by her son Kenneth Lee Paquin (Cheryl) of Kingman; two brothers, Robert Paquin (Rose) of Searcy, Ark., and Raymond Paquin (Carol) of California; her sister Patricia Bolden of Buckeye; and many beloved family and friends.
There will be no visitation or services at this time.
Arrangements were placed under the care of Lietz-Fraze Funeral Home and Crematory. Thoughts and condolences may be submitted to the family at www.lietz-frazefuneralhome.com.