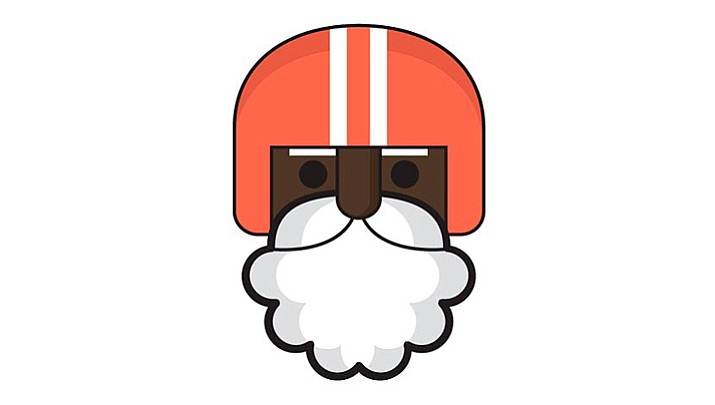 Originally Published: December 25, 2015 6:02 a.m.
All I want for Christmas is what I already have.
I suppose that's what happens as we age. Receiving loses its luster, and gratefulness for those people who have always been in your life and have chosen to stay in it, and for those who have jumped on during the journey, hold that special place in your heart.
Instead of asking Santa Claus for something new, I'm just asking him not to take something away.
The fact that our three high school football teams went a combined 4-26 can't be sugarcoated, so I won't. Because this was one of the most entertaining football seasons I've been around.
And that is not to remove the memories of 2014 when Lee Williams battled Kingman Academy to an overtime victory in the last regular season game. Then both moved on to the Division V playoffs. All the fun that it was, something was still missing. And that missing something came together in 2015.
The Arizona Interscholastic Association put all three teams in Division IV, and then into the same section. For the first time in three varsity football seasons the Kingman Bulldogs, Lee Williams Volunteers and Kingman Academy Tigers would play each other.
Though the locals were getting bruised up in the win-loss columns, the city games took on a life of their own. For first time in city history, a city champion could be crowned (Lee Williams went 2-0). At those points in the schedule, playing postseason football was out of the question for all three. Yet those games held attention spans captive.
The AIA membership has decided to return to the conference-region versus the division-section alignment, placing teams for the most part by enrollment. There are stipulations regarding private and charter schools with them being segmented separately into the conferences.
What that has done has buried a beautiful diamond that if ever uncovered would shine and sparkle so bright that each and every citizen of Kingman would be blinded. The city now has three teams in three different conferences (Lee Williams 4A, Kingman 3A, Kingman Academy 2A), which could mean three state championships in one season. Holy Knute Rockne!!!
Imagine then that these three teams decided not to meet on the gridiron during the regular season. Imagine Kingman Academy thinking Lee Williams and Kingman were too big and Lee Williams thinking Kingman and Kingman Academy were too small. And Kingman began to think that Lee Williams was too big and Kingman Academy was too small.
That would be a travesty. Rating numbers have nothing to do with school size. Rating numbers have everything to do with team success.
My first inclination was to run to City Council and begin the politicking for a mandate to have all three teams play each other. If City Council can mandate that we don't do something like talk in cars on cell phones, surely they can mandate we do something like play football.
Then I realized the issue was bigger than a city issue because one of our high schools is not inside the city limits. (That would be Kingman High - imagine that!)
So it must be a county issue, but I'm leery of the Board of Supervisors. Seeing how several don't live in Kingman, they may be indifferent.
That leads me to an even higher authority.
Santa, I want all three high school football teams to play each other every season.