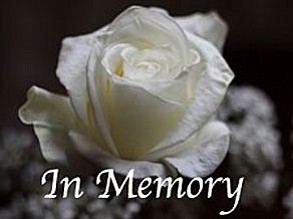 Originally Published: December 27, 2015 5:59 a.m.
Marilyn Ann Frederickson, 84, of Kingman, passed away Dec. 19, 2015. She was born in Biscay, Minn., on July 2, 1931, to Frank and Rose Jergens.
She leaves behind her son, Charles Hunt; daughter, Kathleen Hunt; and granddaughter, Rian Amy Briest Haryu.
Marilyn will be missed by all those who loved her dearly. She leaves us with lots and lots of good memories.
Lietz-Fraze Funeral Home and Crematory handled arrangements.
Thoughts and condolences may be submitted to the family at www.lietz-frazefuneralhome.com.