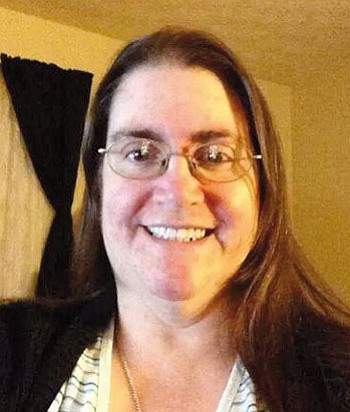 Originally Published: February 16, 2015 6 a.m.
Renae Dell Mandery, 48, of Golden Valley, was taken away from us without warning on Jan. 9, 2015. Renae was born on Aug. 31, 1966 in Minneapolis, Minn. She spent most of her time caring for her special needs daughter, Kimberly. She was also very active with the Special Olympics program.
Renae was preceded in death by her mother, Patricia. She is survived by her daughter, Kimberly of Golden Valley, father, Duane and Pat of Mora, Minn., brother, David and Mavis of Otsego, Minn., and brother, Glen and Tammy of Golden Valley.
Visitation will be held from 11 a.m.-1 p.m. Wednesday, Feb. 18, 2015, at the Lietz-Fraze Funeral Home, at 1701 N. Stockton Hill Road, Kingman, AZ 86401.
Renae will be sorely missed by all who knew her!
Thoughts and condolences may be submitted to the family at www.lietz-frazefuneralhome.com. Arrangements were placed under the care of Lietz-Fraze Funeral Home and Crematory.