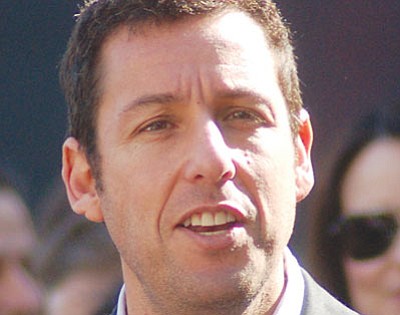 Originally Published: February 19, 2015 6:05 p.m.
KINGMAN - The smartphone app Yelp helped bring in a Hollywood star to Redneck's Southern Pit BBQ Wednesday night.
Adam Sandler, the star of such movies as "Happy Gilmore" and "Punch-Drunk Love," was traveling with fellow actor Jonathan Loughran when they went to the app to look for something to eat.
"They stopped in because they saw us on Yelp, and they wanted to come in and try it," said Tammy Floyd, owner of Redneck's.
The actors stayed for a little while, enjoying some smoked chicken, beef, and chicken noodle soup without the noodles. Fans in the restaurant took some photos with the two before they hit the road again.
"They were both very nice. Adam said it was very good and that we made him smile," said Floyd. "He's another satisfied customer."