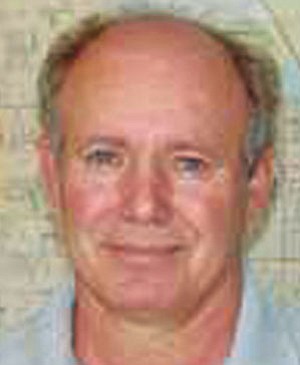 Originally Published: February 22, 2015 6 a.m.
GOLDEN VALLEY - On a 4-1 vote, the Golden Valley Fire District board censured fellow member Steve Robinson over a $65 expense that apparently shouldn't have been reimbursed.
Director Mark Vanik issued Formal Resolution 2015-001 in response to an alleged violation of reimbursement protocol by Robinson. The resolution censures Robinson and removes him as a signatory from all district bank accounts.
According to the resolution, Robinson asked for a reimbursement check for $65.19 for mileage. Vanik said members can usually claim mileage, and that Robinson regularly does so. Two signatures are required to validate the check, and Vanik signed off as the first signature.
Vanik said that Director Paul Gorham went in the next day and saw that Robinson actually was claiming reimbursement for cookies and water bought for a public forum at the safety center late last year. Gorham wanted to bring the check up to the board and refused to sign it.
"Steve got really upset about it and signed the check himself," said Vanik. "You don't sign your own check."
Robinson endorsed the check himself and signed it over to a Johanna Robinson. The money has since been reimbursed.
The check was leaked on Facebook, which led a few residents to write letters to the board calling for Robinson's resignation. One resident during the board meeting stated that he was looking to file criminal charges against Robinson.
Robinson, who was at the meeting via teleconference, did not issue any rebuttals during the board meeting. He asked to speak to the fire district's attorney, who was present at the meeting. The attorney denied Robinson's request, and the board voted in favor of the resolution.
"He did pay the money back, but he did break policy. This has to be a learning thing. You can't just slap his hand," said Vanik.
During a phone interview with the Miner, Robinson said that there is no written policy covering those kinds of reimbursements and who can sign them.
"Ask them to produce a written policy that says that," said Robinson. "This censure was about the chairman not being happy that I believe that having refreshments was good, and I misunderstood the proper procedure. If a board member gets reimbursed, and it's approved, then what's the problem? I had verbal authority and was promised reimbursement from the chief."
Robinson characterized the event as a "pissing contest between a couple of board members."
Click for home delivery with comics, grocery deals, inserts, TV listings, coupons and more