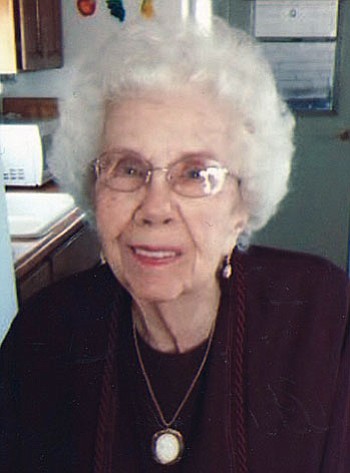 Originally Published: February 24, 2015 6 a.m.
Phyllis Marie Fare died peacefully in her home on Feb. 16, 2015. She was born Dec. 17, 1921, in St. Joseph, Mo., to Carl and Thelma Clark.
Phyllis was preceded in death by her husband, Jimmy, of 33 years. She was raised in King City, Mo., and graduated from King City High School. She lived a number of years in Las Vegas, and then moved to Utah and finally Kingman in 1976.
Phyllis and Jimmy loved fishing. Before their declining health they spent many happy times fishing in Williams.
She was a member of the Eastern Star in Cedar City, Utah, and St. John's United Methodist Church of Kingman.
Services will be held at Sutton Memorial Funeral Home at 1 p.m. on Friday, Feb. 27. Burial will be at Palm Memorial Park in Las Vegas.
In lieu of flowers, donations may be made to St. John's United Methodist Church in Kingman.
More like this story