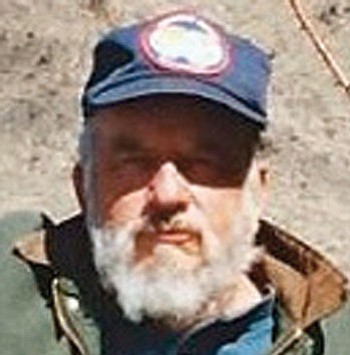 Originally Published: February 24, 2015 6 a.m.
Richard Lynn Leibold: March 20, 1930, to Feb. 21, 2015.
Richard Lynn Leibold was born March 20, 1930, in Bowling Green, Ohio. He entered the U.S. Navy immediately after graduating from high school and served with honor aboard the USS Boxer, receiving a commendation from his commanding officer for meritorious conduct under fire. He was offered an appointment to the U.S. Naval Academy, which he declined. Richard served in the Navy for seven years.
Richard attended Kent State University and Bowling Green State University, obtaining a B.F.A. degree in 1961. In 1964, he received an M.F.A. from Arizona State University. During this period, Richard taught as a graduate assistance instructor and taught part time at the Heard Museum in Phoenix, as well as the Jewish Community Center and Phoenix College. While in graduate school, he was employed in public relations by the Arizona Department of Transportation, Highway Department.
Since 1967, Richard worked as an artist in Mohave County alongside his wife Sally. He worked in all artistic media, but mainly in ceramic and copper repousse. In addition, he taught sculpture at Mohave Community College for three and a half years. His work was exhibited from San Francisco to El Paso with several one-man shows and awards. The Mohave Community College permanent collection includes Richard's work, as does the Laughlin, Nevada, Library Association. He was invited to exhibit at the Fortezza da Basso, in Dec. of 2003, in Firenze (Florence), Italy by the International Selection Committee.
Richard was a man of varied interests, and he was well known as a local and regional bird expert. He often participated in the Audubon Society Christmas Bird Counts and took great pleasure in helping others develop their birding skills. He helped to found the local Sierra Club chapter and was active in it as long as health permitted.
This interest led him to become involved in other habitat conversation efforts in Mohave County. In 1996, he received the U.S. Bureau of Land Management's Health of the Land Award, "For the exemplary contributions you have made towards enhancing the Black Mountain Ecosystem and preserving its diversity for the livelihood and enjoyment of future generations."
Richard served as the president of the So-Hi Water Board in the 1990s during a very difficult and divisive time in its history. Thanks to his efforts, the problems were resolved.
Richard leaves behind his wife of 47 years, Sally, and two sons, Dirck Leibold (Sue) of Tucson, Ariz., and Aaron Leibold of Austin, Texas, and one grandson. No service is planned. Donations may be made in Richard's name to the Earth Justice Legal Defense Fund (formerly the Sierra Club Legal Defense Fund), 50 California St., Suite 500, San Francisco, Calif., 94111; (800) 584-6460; or www.earthjustice.org.
"I am a seeker of truth. Once in a while I probably find it. Maybe you'll see it." Richard L. Leibold