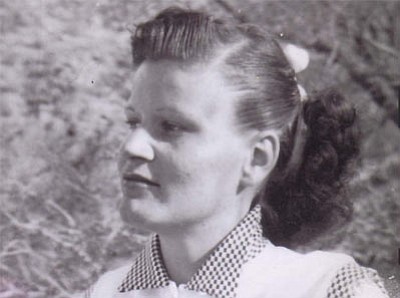 Originally Published: January 9, 2015 6 a.m.
Lucille "Lou" Catherine Aune, born July 29, 1929, in Bronx, N.Y., to John and Josephine Giamario, passed away on Jan. 2, 2015, in Kingman.
Lou is survived by her husband, Bob Aune of Kingman, daughter, Mindy Johnson of Bullhead City, and daughter and son-in-law Bobbi Jo and Tom Callahan of Kingman.
She is also survived by granddaughter, Stacy Hahm of Seattle, Wash., Krista Gianino of Gilbert, Monica Callahan of Kingman, and Mike Callahan of Kingman in addition to four great-grandchildren, Cierra, Lydia and Audon Carlos of Kingman, and Nate Hahm of Seattle, Wash.
Lou was the owner of Lotta Lou's café in Kingman for 30 years. She was married to her sparring partner, Bob Aune, for 63 years. Lou will be remembered for her beautiful singing voice and her unbridled opinion. Lou will be dearly missed.