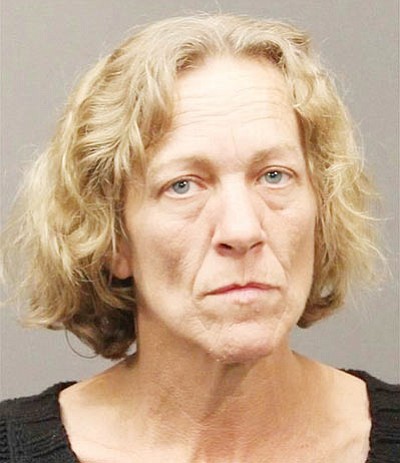 Originally Published: January 14, 2015 6 a.m.
KINGMAN - A Fort Mohave woman already in jail on assault and trespassing charges landed in far deeper trouble Friday after she allegedly assaulted a detention officer.
Janet Rose Driggs, 52, reportedly attacked the officer after the officer talked to her about her lack of showering, according to Mohave County Sheriff's spokeswoman Trish Carter.
Driggs, according to the officer, took a "fighting stance" and kicked her, grabbed her hair and grabbed her neck. Driggs was subdued after a brief struggle.
Deputies reportedly noted scratch marks on the officer's neck and throat.
Driggs allegedly told deputies she believed she was being attacked, so she went into attack mode.
She faces felony charges of aggravated assault on a detention officer and aggravated assault-impede breathing.
More like this story