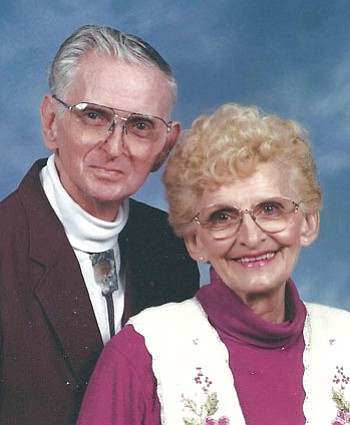 Originally Published: January 18, 2015 6 a.m.
My mother, Laura McNabb, earned her wings on Jan. 1, 2015, at age 81. She flew to be with my father who earned his in 2002.
Laura was the sixth of seven children in her family of origin and was the last remaining of her generation.
She was born in La Junta, Colo., on Feb. 4, 1933, and shortly thereafter moved to Paw Paw, Mich., where she grew up and graduated high school in 1952. Mom married the love of her life, Art McNabb, in August 1956. Art and Laura had two children, Linda Lisa, who preceded them in death in 1980, and Laura McNabb-Scher of Phoenix.
Mom received her bachelors degree in 1970 at Michigan State University as a teacher. When Art became a new owner of Vanco Cleaners in 1972, the family moved to Kingman. Laura was one of the first teachers at the new La Senita Elementary School in Kingman. She began teaching 2nd grade and later "graduated" to her beloved kindergartners.
In 1986, when Art sold Vanco Cleaners, Laura started teaching kindergarten at Orange Grove Elementary School in Yuma/Somerton, Ariz. She continued to teach until she retired in 2000. At that time Art and Laura moved to Peoria, Ariz. When Art passed away in 2002, Laura missed him terribly and wanted to be with him again. Her desire was granted and now they are together again.
No services are planned. Private scattering of both Art and Laura's ashes will be performed on their wedding anniversary in August.
Anyone wishing to contact their daughter, Laura McNabb-Scher, may do so at laura817@cox.net.