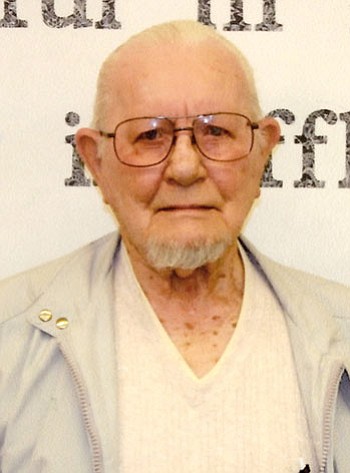 Originally Published: January 22, 2015 6 a.m.
George Lawrence Steuber left to be with his heavenly Father on Jan. 11, 2015 in Kingman. He was born on Nov. 14, 1919, in Dufur, Ore., to William and Jessie (Underwood) Steuber.
He is survived by his sister, Anna Bolton (Hollis); nephew, Robert Bolton (Julie); nieces, Nancy Higgins, Jean Hodsdon and Joan Coles; stepchildren, Donald Ruckman (Jeanie), Marilyn Waldron, Sandra Waldron, Cecilia Kramer (Ron) and Jay Waldron; five grandchildren; 15 great-grandchildren; and 17 great great-grandchildren.
George loved his family, church and woodcarving, He will be greatly missed.
Memorial services will be held at the Desert Church of Christ, 2345 Gordon Drive, Kingman, at 11 a.m. on Friday, Jan. 23, 2015.
Thoughts and condolences may be submitted to the family at www.lietz-frazefuneralhome.com. Arrangements were placed under the care of Lietz-Fraze Funeral Home and Crematory.