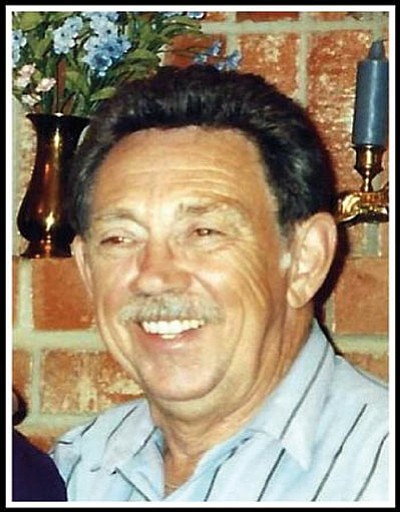 Originally Published: January 29, 2015 6 a.m.
George Sonne Page passed into the loving arms of our Heavenly Father on Jan. 25, 2015. He was 82 years old.
He was born in Saulk City, Wis., to George and Alice Page. He is survived by his wife of 31 years, Mary Page, his daughter, Denise Winship (Charlie) of Fla., his granddaughter, Brandy Caro (Doug), of Florida, his great-granddaughters, Alexandra, Sidney and MacKinzie of Florida, his brother, Garry Krueger (Linda) of Oklahoma, his stepson, Chris Woodruff, of Florida., and granddaughter, Madison Woodruff of California, stepson, Gene Woodruff (Ligia), granddaughters, Alma and Pearl Woodruff of Florida, daughter-in-law, Jane Page and grandson, Jordon Kling of Iowa. He was preceded in death by his son, Michael Page of Iowa.
George was an aerospace engineer for many years in California. He also worked for two years at Peach Springs. He loved his family and his dogs, Sandy and Boo. He never saw a Bultaco Motorcycle he didn't love. George and his unique sense of humor will be greatly missed by all who knew and loved him. We will take comfort in knowing he is looking into the eyes of God!